Latest Update: "Goodbye ANOC!"


Keith Evan's weekly blog "Evans From The Heavens" features the actor, stand-up, and writer stomp onto his soap box to share his views like only he can.


---
Click Here To Read The Words!





In "Mike Goodpaster's Unpaid Programming", the commercials are the entertainment!
Through a series of short commercials, Mike parodies products, the news, television shows, movies, celebrities, and more.

---
Watch The FREE 33 Minute Web Special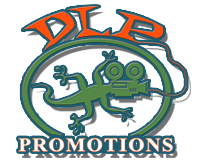 DLP PROMOTIONS


Need video work? design? brand marketing? Look no further!
---
Click Here To Evolve Your Brand!