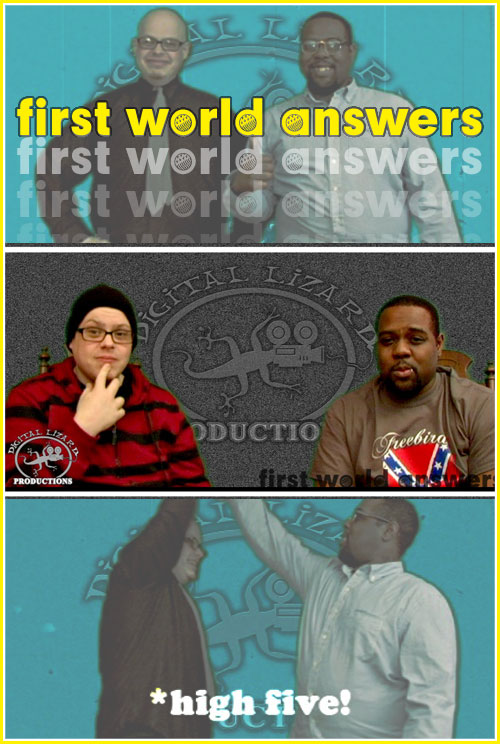 ABOUT
WAR! EDUCATION! FINANCE! SCIENCE! RELIGION!
There are many issues, questions and problems that the world's smartest scholars ponder every single day.

But where do you go if you have "first world problems"?

Digital Lizard Productions presents


CLICK HERE TO WATCH FOR FREE!
RELEASE
2014-
GENRE
Talk Show
RUN TIME
Apx. 3-15 min.
EPISODES
90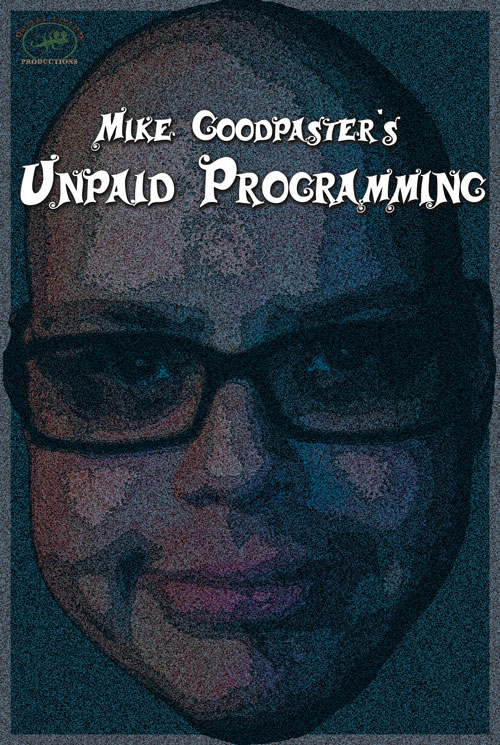 ABOUT
Our brains are filled with advertisements and propaganda every day. Even if one wants to enjoy just a few moments of entertainment they are forced to consume commercial upon commercial.

In "Mike Goodpaster's Unpaid Programming", the commercials are the entertainment! Through a series of short commercials, Mike parodies products, the news, television shows, movies, celebrities, and more.

Sometimes you just don't have the energy to turn off a commercial… and that's exactly what Mike Goodpaster is hoping for!



CLICK HERE TO WATCH FOR FREE!



RELEASE
2013
GENRE
Sketch Comedy
RUN TIME
Apx. 33 min.
SKETCHES
18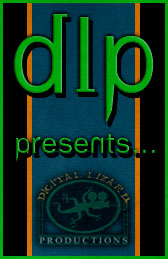 ABOUT
Digital Lizard Productions presents "DLP PRESENTS...", a new stand up comedy special series featuring the best up and coming stand up comedians in the Chicagoland area!



CLICK HERE TO WATCH FOR FREE!



RELEASE
2011-2012
GENRE
Stand Up Comedy
RUN TIME
Apx. 90 - 135 min.
AVAILABLE EPISODES
18
AVAILABLE SETS
85
AVAILABLE SPECIALS
2
NEXT EPISODE
MONTHLY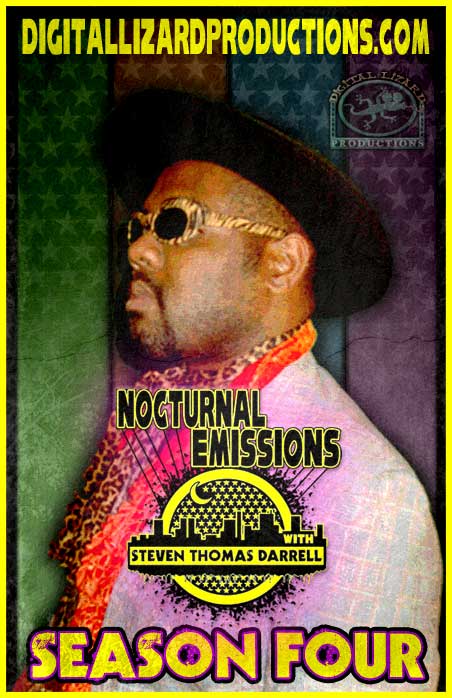 ABOUT
NOCTURNAL EMISSIONS WITH STEVEN THOMAS DARRELL is a 1980's era late night talk show hosted by world famous porn musician Steven Thomas Darrell.



CLICK HERE TO WATCH FOR FREE!



RELEASE
2010-12
GENRE
Comedy/Talk Show Parody
RUN TIME
10-20 min.
AVAILABLE EPISODES
24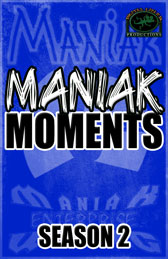 ABOUT
MANIAK MOMENTS is a retrospect web series focusing on Maniak Enterprise Wrestling. Each week former promoter of MEW, "Mikey MiGo" will present five random wrestling matches from the company's archives.



CLICK HERE TO WATCH FOR FREE!



RELEASE
2010-11
GENRE
Pro Wrestling Retrospective
RUN TIME
4-30 min. each match
AVAILABLE EPISODES
16
AVAILABLE MATCHES
82
NEXT EPISODE
?!?!?!?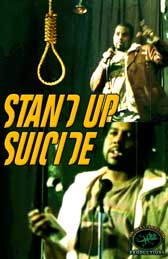 ABOUT
With only about a dozen open mics under his belt, we catch up with Keith Evans in his pursuit of stand up greatness. In each episode we'll take a look Keith's baby steps into the stand up world. It's going to be a long process with plenty of trials, tribulations, awkward moments, and hopefully a few laughs along the way. Share in journey yourself by watching "STAND UP SUICIDE", a new Web Series exclusively at DigitalLizardProductions.com.



CLICK HERE TO WATCH FOR FREE!



RELEASE
2010-12
GENRE
Stand Up Comedy/Reality
RUN TIME
5-10 min.
AVAILABLE EPISODES
7
| | | |
| --- | --- | --- |
| | | |