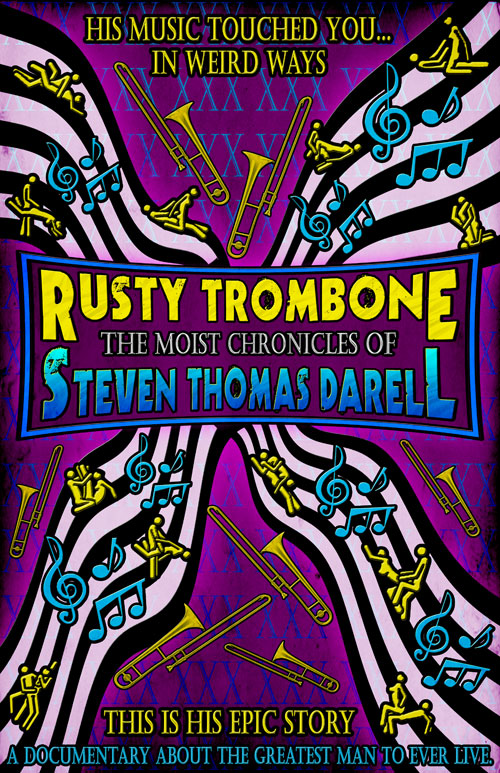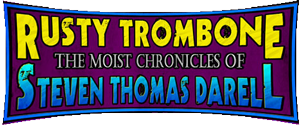 GENRE
Mockumentary
RUN TIME
TBD

SYNOPSIS
"Rusty Trombone: The Moist Chronicles of Steven Thomas Darrell" is a mockumentary that is a deep look into the life and innovative career of Steven Thomas Darrell, the first and most celebrated composter of porn music. Steven Thomas Darrell's larger-than-life journey is told through interviews from a variety of unusual friends and associates as well as never before seen footage of the legend in his element.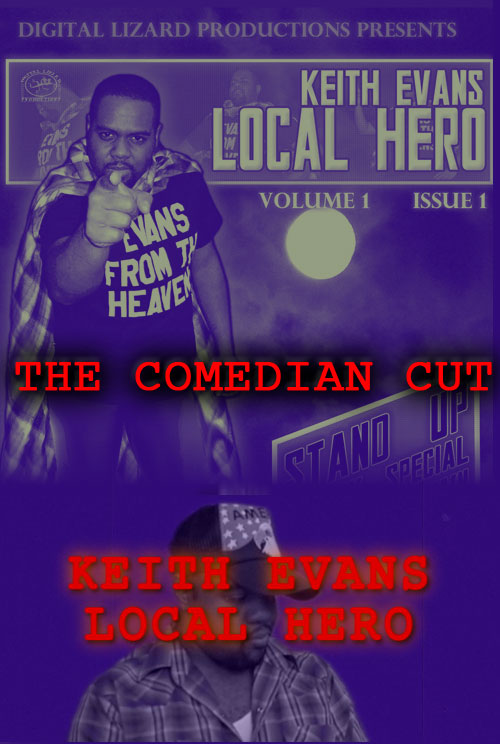 DIGITAL RELEASE
3/2014 & 5/2014
GENRE
Stand Up Comedy Special/Comedian Cut
RUN TIME
41 min./43 min.
INFO
IMDB

SYNOPSIS
The content is not for the weak of heart as Keith Evans holds nothing back when he lets loose about 'involuntary' domestic disputes, strange trips to the park, overheard phone conversations from jail, racial relations, and more.

GENRE
Dark Comedy
RUN TIME
apx. 93 min.

SYNOPSIS
"Two strangers from different sides of the tracks swap confessions in a bar bet that escalates in hilarity and danger with each drink that passes."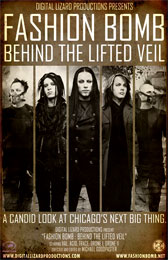 GENRE
Concert/Documentary
RUN TIME
108 min.
INFO
IMDB

SYNOPSIS
Digital Lizard Productions has followed Chicago metal band Fashion Bomb for quite some time. Armed with all access passes, Digital Lizard managed to capture backstage antics, interviews with the band, interview with the fans, never before seen footage, and some of their best performances to date. Directed and edited by Michael Goodpaster, this documentary and concert film gives a candid look at Chicago's next big thing.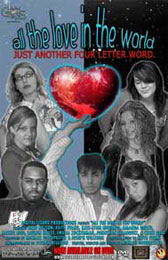 GENRE
Comedy/Romance
RUN TIME
101 min.
INFO
IMDB

SYNOPSIS
"Together four women make up one man's dream woman. When the stress of each of their character flaws and issues become too much to handle he gives, with the help of an eccentric married couple, the women a final test of compatibility and love. Ultimately, he is faced with the decision of which woman he will to pursue."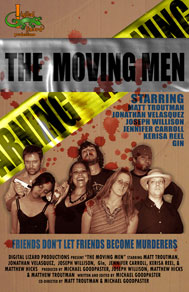 GENRE
Dark Comedy
RUN TIME
81 min.
INFO
IMDB

SYNOPSIS
"Everything is normal for the three friends until they find themselves in a very vicious cycle of outlandish deaths such as a girl choking to death while blowing up condom after an argument about party favors and a girl plummeting to her death from a motel balcony in the midst of drunken sex. So from bad to worse, worse to worst, the three friends continue to cover their tracks as much as they can and keep moving."