EPISODE 1
MATCH 4
**TABLE MATCH**
SHAUN EBNER [VS] JUSTIN VEGA

4-Way Ladder Match
"WRESTLEFEST 2" 2003

We start this episode off with the first "Ladder Match" in MEW Hiztory, from there we go to a "Lumberjack Match", a solid match between two wrestlers who would of definitely went on to see gold, the first defense of the Maniak Title from early 2002, and a "MEW World Enterprise Title Match" between the most defending champion and one of the offensive challengers.


EPISODE 2
MATCH 1
**NORTH AMERICAN TITLE**
**4 WAY LADDER MATCH**
WENDELL SUNSHINE(C) [VS] HIZTORY
[VS] KALEB PIERCE [VS] CHAYNE WYLDE
EPISODE 2
MATCH 2
**MANIAK TITLE**
**"LUMBERJACK" MATCH**
SABBATH(C) [VS] WHIPME SPEARS
EPISODE 2
MATCH 3

JUSTIN VEGA [VS] GILBERT LEWIS


EPISODE 2
MATCH 4
**MANIAK TITLE**
**"NO HOLDS BARRED" MATCH**
TANK ESCOBAR (C) [VS] TRENT LEXINGTON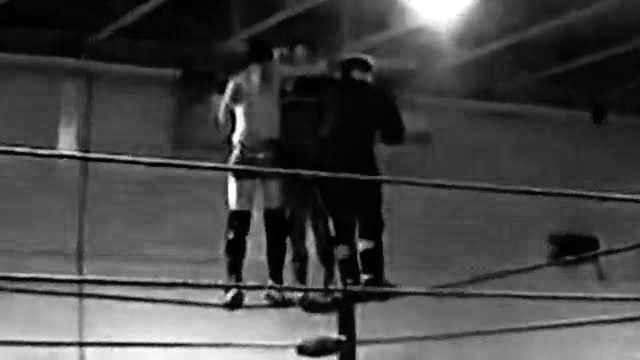 Wet-N-Wild!!!
"WRECKAGE" 2003

In this episode of Maniak Moments, we take a look back at the 2003 Tag Team Title Tournament. This tournament went down over three events during the spring of 2003 and featured eight of the best Chicagoland Tag Teams at the time. Teams involved included The Super Villains, Vanilla Shakes, The Chicago Connection, Shaun Ebner & Justin Vega, Team Dammit, Slappy! The Clown & Spanish Blitzkrieg, Wet-N-Wild, and the Establishment. Please enjoy the 4 opening round matches, 2 semi-final bouts, and the final match to crowd the new MEW Tag Team Champions!